Female Speakers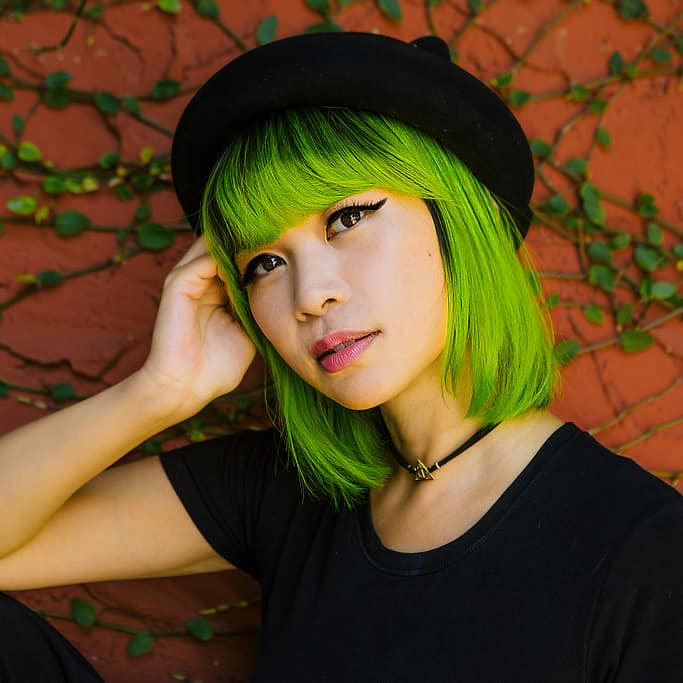 Goldie Chan
Goldie Chan is the top LinkedIn Video creator, keynote speaker, and strategist.
Her video channel is the longest running daily show on the LinkedIn platform with over 2.5 million views and counting.
Her current partnerships include global brands such as WeWork, Tenor GIF (Google) and Epidemic Sound.
She also runs Warm Robots, a corporate social media strategy agency that bridges the gap between tech and entertainment.
She is a proud member of the Producer's Guild of America, New Media Council, Stanford University graduate and has been featured as a fresh voice in Forbes, Inc. Magazine, Fast Company, and more.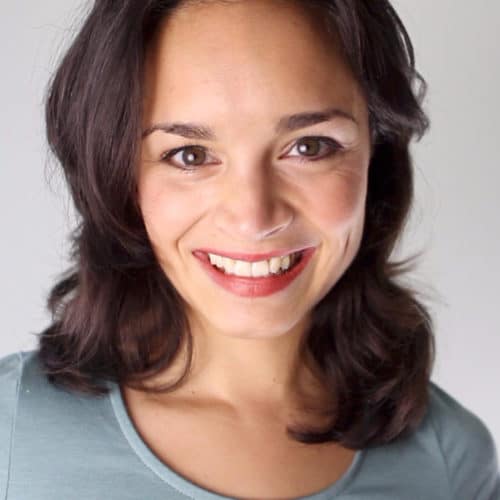 Pelpina Trip
Pelpina is video consultant, video trainer and speaker, but mostly: video geek.
She helps companies with a social video strategy and video productions and is an on-camera host. Pelpina has a unique combination of knowledge and skills: her strong roots in TV journalism as a producer and TV host, and her extensive knowledge on social media an online video make Pelpina a one-of-a-kind video geek.
Pelpina has worked with a variety of companies, from universities to insurance companies, several branches of the Dutch government, and international banks to non-profit organizations.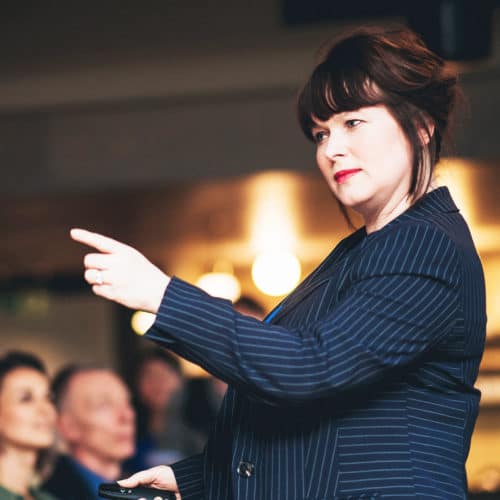 Esther Stanhope
International Speaker and 'Personal Impact' expert Esther is a former 'Live' BBC producer. She has worked with Hollywood stars and 'big' personalities (She's interviewed George Clooney, Madonna, and produced shows with British Prime Minister Theresa May and Foreign Secretary Boris Johnson).
She seriously knows how to get the best out of talent in a high-pressure environment.
She now uses her 26 years of broadcasting & business expertise to help professionals pitch, present themselves & speak with more confidence, personality, and gravitas
Based in Spitalfields, London, her clients include; Deloitte, top law firms (A&O, Norton Rose Fulbright, Squire Patton Boggs), Barclays, JPMorgan, Unilever, MPs at the House of Commons, LSE and the Universities of Cambridge & Oxford.
Esther speaks at events all over the world from Paris and Berlin to Africa and the USA empowering people to get their voices heard no matter what their cultural background is.
She juggles 2 energetic kids (12 & 7), a film producer husband & plays the alto saxophone!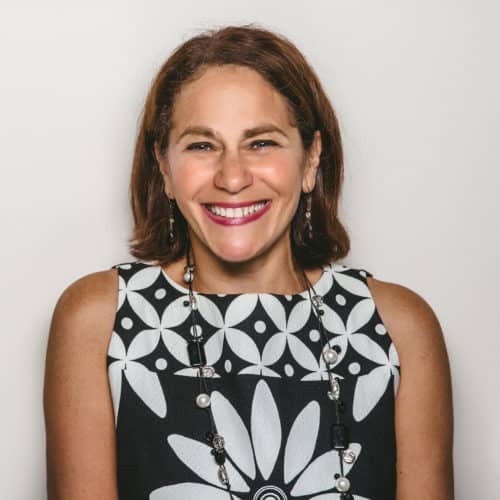 Debra Corey
With 30 years of experience, Debra Corey is passionate about making sure that employees feel motivated, valued and happy through putting in place effective and impactful reward programmes.
Throughout her career, she held senior reward roles at a number of well-known global organizations such as PageGroup, Merlin Entertainments, Quintiles, Honeywell and Gap Inc., where she put award-winning reward programmes in place. In 2012, the industry recognized her as Employee Benefits Professional of the Year.
She is excited by her current role as Group RewardDirector at Reward Gateway, a global leader in employee engagement.
Her first book, "Effective HR Communication: A Framework for Communicating HR Programmes with Impact", was published in March 2015. Debra is excited and honored to have co-authored a book with Glenn Elliott, Founder Reward Gateway, "Build it: Rebel Playbook on Employee Engagement", which is available in February 2018.
In her spare time, she enjoys teaching professional reward classes through WorldatWork, as well as presenting at conferences around the world. She loves what she does, and enjoys sharing her experience and knowledge with others to support and encourage them.
Clarice Lin
Clarice Lin is a growth marketer and content strategist. Using business intelligence, she helps small business owners and startups to identify the best opportunities and eliminate inefficiencies in their businesses.
She is the founder of BaselineLabs, a growth-hacking, and rebranding agency who tailor their marketing approaches to make a real difference in your business.
Clarice has spent over 10 years with key decision makers to come up with effective actionable recommendations in Fortune 500 companies like BP and Microsoft and one of the best specialist media company in the world – Haymarket Media Group.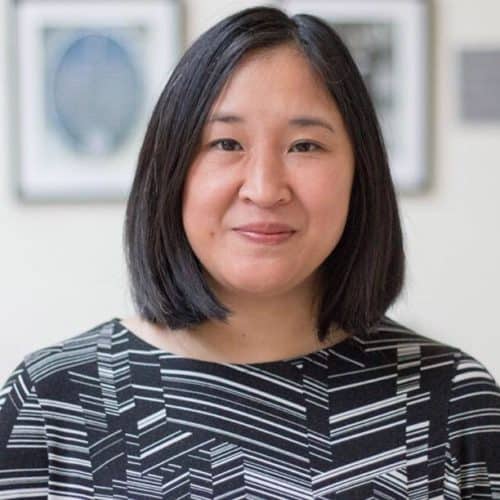 May King Tsang
May King Tsang is the founder of MayKing Tea and is a Tea Note Speaker, Live Tweeter, Twitter StraTEAgist and a lover of #teapuns. May King started her business in three different cities: London, UK; Brisbane, Australia, and Sheffield, UK. She returned to the UK late 2016.
May King has used Social Media as her main medium to build her brand, build relationships and looked for opportuniTEAs to collaborate in all three cities.
Since returning to the UK, May King has helped big brands and boutique tea brands with their social media straTEAgy; and has appeared on TV, radio and appeared on videos viewed around the world, all in the name of tea.
May King was also hired by Google as part of their #DigitalGarage initiative as a Business Mentor and Speaker covering topics such as Digital Marketing, Branding, Search Engine Optimisation (SEO), and Social Media straTEAgy.
You're likely to find May King LIVE Tweeting on @maykingtea
And yes! May King really is her first name. Y'know? As in MayKing Tea.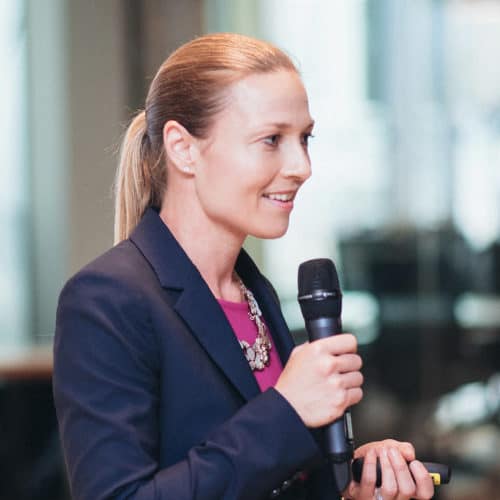 Karen Myrup Birchall
Karen Birchall is an executive coach, strategy consultant, and speaker.
She works with global blue-chip companies as well as fast growth creative organizations.
She counts blue-chip companies with net revenues of up to $35 billion, such as Morgan Stanley, BlackRock, and Commerzbank, amongst her clients.
In the creative industries, she has delivered her high impact talks and programmes to Soho House & Co, The Century Club, and The Collective.
Through a partnership with Push Mind and Body, Karen has also brought growth and professional development to Yahoo, ITV, and Havas.
Karen's passion is growth! – Growing performance, people, results, organizations – even vegetables!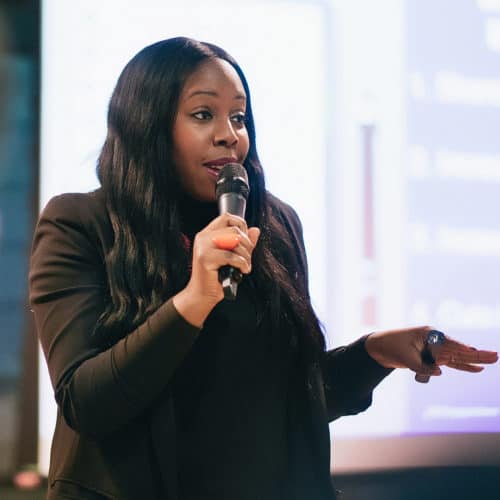 Michelle Raymond
Michelle Raymond is the founder and director of The People's Partner, one of the only HR and personal development consultancies in the UK that provides HR support, training and coaching for the SME market and individuals. She is a Chartered Member of the Chartered Institute of Personnel & Development (MCIPD) and has more than 10 years experience in human resource management and employment law and in more recent years, dispute resolution and coaching. She is a trained Workplace Mediator and qualified NLP Master Practitioner.
Michelle is also a highly experienced, dynamic Career Transition Coach who blends powerful, challenging coaching with her warm engaging style to empower and support individuals who are ready for change!
Clients say she brings both energy and intellect to her work, underpinned by her extensive HR background and find her authentic and real, describing her coaching style as engaging, powerful, positive, challenging, rigorous and thought-provoking.
Although Michelle has a strong background in HR, her other passion is people empowerment and business networking which has led her to take on more mentoring roles and she now runs a successful quarterly networking event in London for start-ups, new business owners, and entrepreneurs.
Aside from HR, personal development coaching and business building, Michelle is a singer, performing for the likes of Madonna, Tina Turner, and even the Pope. She is a wife and mother of one.